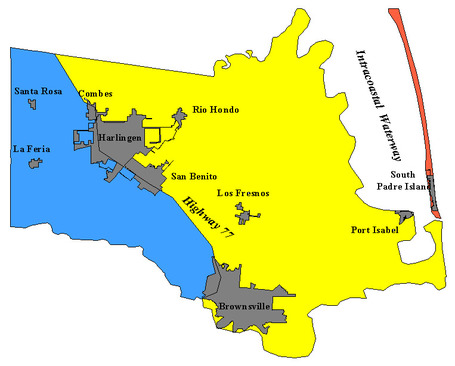 The recently-formed Coastal Windstorm Task Force will meet in Laguna Vista Monday as representatives from Texas' coastal cities from Beaumont to Brownsville organize with the goal of staving off a possible surcharge on insurance policies.
State Rep. Todd Hunter of Corpus Christi organized the task force. Cameron County Pct. 3 Commissioner David A. Garza, Laguna Vista Mayor Susie Houston, Port Isabel Mayor Joe E. Vega and South Padre Island Mayor Robert Pinkerton and others serve on the task force that is composed of elected officials, business leaders, property owners and other interested residents from the coastal communities.
The meeting will be held at the South Padre Island Golf Club.
The task force was organized in response to a letter from Texas Insurance Commissioner Eleanor Kitzman that property owners along the coast are very likely to incur a surcharge on their insurance policies to augment the state's windstorm pool.